We are Sandoval + Associates.
Our team is made up of interpreters, translators and paralegals who are committed to serving you and your clients with excellence. Jackie Sandoval's background as a board certified litigation paralegal in the state of Texas gives Sandoval and Associates the most informed insight into the legal process.
"I first met Jackie in connection with a major disaster: the factory explosion in West, TX. Through Sandoval and Associates our team was able to access professional videographers, court-certified translators, and court reporting services that were used in depositions for 187 clients in relation to this case. What we appreciated about Jackie was that she was very cooperative, responded quickly, and was very personable. Jackie was able to do quick turn-arounds on transcripts, and would expedite the process when necessary. She was able to make herself available on very short notice, which proved invaluable during such a large-scale case. Jackie was especially gifted in making our clients feel comfortable, especially our elderly clients. We had some very difficult depositions and Jackie was able to help the clients feel that they were in a safe environment.
I can safely say that over the course of my 30 years as a trial lawyer in TX, Jackie and her team are some of the most personable and professional people that I've dealt with in this business."
-Charles Musslewhite | Musslewhite and Associates PC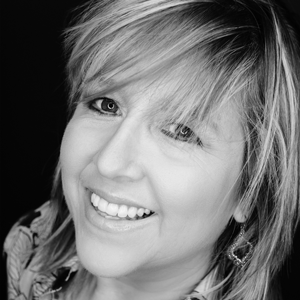 Jackie Sandoval
Founder & CEO
Who we are.
Accurate. Professional. Responsive. That's our goal with every project. Our team delivers excellence from a broad range of experiences. We've served hundreds of attorneys in law firms with a variety practice specialties, all over the Dallas/Fort Worth area and many other cities in the great state of Texas.
Interpreting
Eliminate confusion with a certified interpreter from Sandoval and Associates. Our accurate and unbiased interpreting services are available for courtroom litigation, depositions, training seminars and more.
Translation
Achieve focused communication with your clients in their own language. We translate everything from foreign legal documents to employee manuals, all with relevant legal experience to ensure context accuracy.
Paralegal
Sandoval and Associates offers discovery, litigation support, and traditional paralegal services on a project basis. Ask about how our comprehensive services can benefit you.
Research
We excel at identifying and retrieving information necessary to support legal decision-making. Our research skills are sure to be a valuable asset to the outcome of your case.
Legal Proceedings
Trucking
Construction
Railroad
Work Injury
Premises Liability
Product Liability
Medical Negligence
Civil Trial
Personal Injury
Workers Compensation
Commercial Litigation
Deceptive Trade Practices
Bad Faith Litigation
Family Law
1 Schedule your service with one of our schedulers.
---
2 Receive a confirmation email the day before your appointment.
---
3 Invoice is sent once the project is complete.